When:
October 23, 2021 @ 2:00 pm – 4:00 pm
2021-10-23T14:00:00-04:00
2021-10-23T16:00:00-04:00
Where:
Kentucky Historical Society
100 West Broadway Street
Frankfort, KY 40601
USA

Cost:
$7 for members and $10 for non-members (Package rates: $40 for members and $60 for non-members)
Contact:
KHS Library staff
502-782-8080

DNA Interest Group (D.I.G): Join our Library staff for a new edition of the D.N.A. Interest Group! For the next 6 months of 2021 (May – October), we will be taking the D.I.G. concept further with book chapter, case study, and article discussions – virtually via ZOOM. This class series is an introductory level to give you a solid background on the science behind your DNA test and results! Note: If you missed the previous classes and want to catch up, just purchase the full package to access the videos made of each class.
The topic list for each session can be found below. While not mandatory, it is highly suggested that you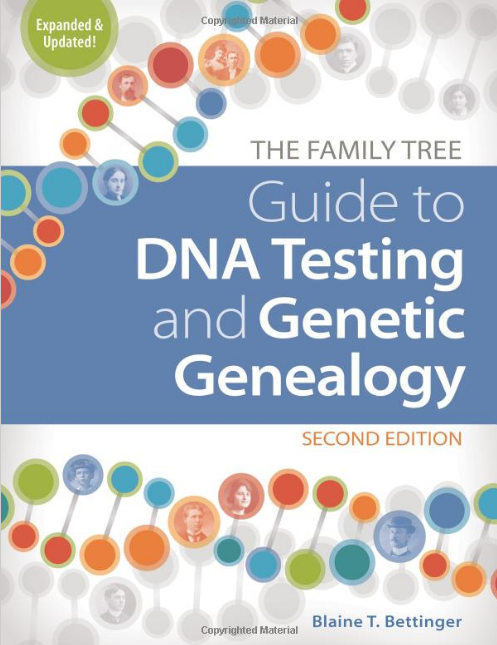 purchase or borrow the book: The Family Tree Guide to DNA Testing and Genetic Genealogy (2ND EDITION) by Blaine Bettinger. With each Zoom session, we will cover specific chapters from the book along with other articles and/or case studies to keep the conversation diverse and relevant. Book can be ordered online or through our 1792 Store!
Six sessions for 2021 – Held the 4th Saturday of the month, 2:00-4:00pm EST:
Companies and Ethics (May 22)
AtDNA and Ethnicity (June 26)
AtDNA and Tools (July 24)
Y DNA, MtDNA, and X DNA (August 28)
Working with Matches (September 25)
Case Studies and Brick Walls (October 23)
Price: Each session is $7 for members and $10 for non-members (Package rates: $40 for members and $60 for non-members). Once signed up, you will receive a Zoom invitation and reading list prior to each session. Plus, each session will be recorded, so if you miss one or want to review what we talked about, a link to the recorded session will be provided to attendees.
Seating is limited – so please register for your class choice(s) prior to the event!