As most of you know, the RootsTech Conference (the largest genealogy conference in the world) has been transformed into a FREE virtual world-wide event for 2021 – Called
RootsTech Connect
!
KHS is well represented by staff, Cheri Daniels and Julie Kemper! Collectively, they have 4 sessions at this world-wide genealogy event:

How can YOU access this wondrous collection of genealogy education and family history sharing?
As of the conference launch, there have been over 500,000 registrations from around the world!
But if you did not register – have no fear – you can still experience the full conference even without registering! Simply head over to the main website and enjoy the many videos at your fingertips. If you would like to develop your own playlist for the coming year, and communicate with speakers, friends, and vendors, just create a free FamilySearch.org account to connect you to the fun!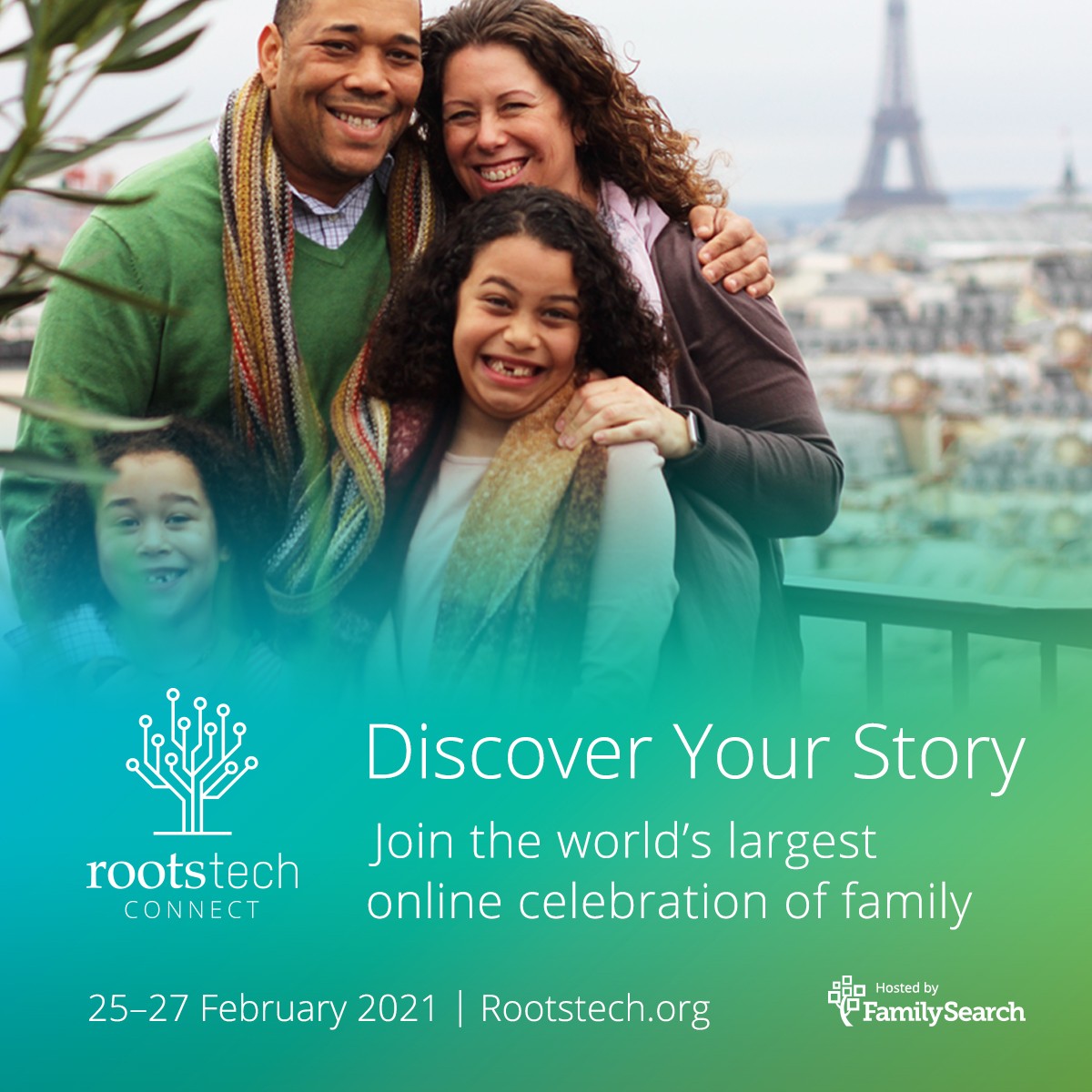 Also, there is NO schedule for the regular sessions – these have all been pre-recorded and placed online for you to consume at your leisure – for an entire year! Think GenFlix for us genealogy junkies! The keynote sessions are scheduled, there on the main page – but if you miss one, they are recorded for you to enjoy later.
This new experience just went live today, so, what can you expect? Many of the same exciting elements we are used to during the on-site event, such as great sessions, inspiring keynote speakers, an expo hall, and making connections with your fellow attendees. It's just a remote experience, with the world audience in mind – speakers from many countries with sessions in many languages! And while we will most definitely miss the hugs, library research, vendor talks, catching up, and great food, this is the next best thing.