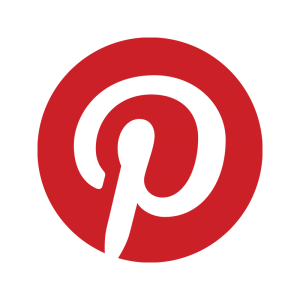 By: Cheri Daniels, KAO Editor & KHS Head of Reference Services
In June, 1985, my great Aunt, Ada Browning, wrote a letter to my mother, wishing her a Happy Birthday. Beyond the standard niceties one would expect in a family letter, Ada informed my Mother that the card she sent was one that had belonged to my Great Grandmother, Nellie Cox Beyersdoerfer. Nellie had passed away in 1982, but Ada was still using some of the things gathered from Nellie's home after the estate dispersal. At one point, Ada relates the following concerning another of Nellie's items in her home:
"I been cleaning and moving things around in the storage or 'junk' room upstairs and I ran across Mom's two Cushions she always used on the couch (one green & one flowered with orange). Of course they were dirty and worn, but I hugged them anyway and said 'oh Mom, here you are again, coming into my thoughts.' Pam, I really miss her yet."
I remember reading this exchange, and could feel the emotion in her words. From what I remember about Aunt Ada, she was always happy and friendly and fond of antiques, but never very forthcoming when it came to sharing past family memories, nor the personal feelings associated with past experiences. Over the years, I attempted to glean more memories out of Ada but she was very selective about what she shared, and sometimes dismissive of related questions.
Aunt Ada's example can be indicative of many memory keepers. They may have significant memories, but they are hesitant to share them. In some cases, the memories are difficult to recall, and we need all the help we can get when it comes to the retrieval process. For the family historian, gleaning memories out of relatives can be like pulling teeth. We all have those members of the family who love to share memories, but the percentage is fairly low across the board. How do we get the rest to share their memories, across various generations? This is when we have to don our memory ninja uniform and go in, armed with memory triggers.
As with Aunt Ada and the pillows, memory triggers can come from the most unexpected places, and at the most unexpected times. A memory can regain new life with a smell, a sound, a tactile sensation, but visual cues can be the most powerful. This is where Pinterest can help.
As a relatively new social media tool that has gained in popularity over the past few years, most people use Pinterest as a fun image and idea sharing platform. It has been described as an electronic bulletin board, virtual scrapbook, or visual bookmark list. With a FREE Pinterest account, you can curate multiple boards with images of things you find visually appealing, interesting, or helpful. Since many of the images have been "pinned" from websites that contain more information, many people use this as a subject oriented visual bookmark collection.
When I first joined Pinterest, I was quickly sucked into the habitual or addictive nature of the platform. Not only was it useful to gather recipes, ideas, and genealogy links, but it appealed to my highly visual nature. I simply loved the beautiful images that other users were sharing. The more I pinned, the more subjects I discovered that resonated with me. Many of those subjects were previously valued, but long forgotten interests of mine. Once again, I was visually reminded of personal interests that had faded over the years. Time was not a limiter in my pinning habits. I found images and subjects that echoed various stages of my life. From my early childhood, to my teenage years, to my college days, to my middle adulthood, memories were coming back to me.
As my lifelong memories became more vibrant with each new image, I started noticing a relation between certain images and my memories about loved ones who had already passed away. In an attempt to experiment with this concept, I created boards that were devoted to the memory of individuals. This process caused me to go deeper in my memory to think about details I hadn't thought of in decades!
If I looked at a picture of an individual, what came to mind? Usually events, places, food, or objects rose to the surface. I soon discovered that the simple visual images I remembered were ultimately related to deeper memories. For example: When I created a board for my Great Grandmother Nellie, I pinned images of antique lamps, pistols, aprons, sugar cookies, abandoned school buses, and holly hocks. A seemingly random group of objects, but each held mental or emotional importance. If I went back and asked myself why I pinned a certain object, I could tell you a story for each item. Nellie died when I was ten years old, so my memories of her are a bit limited. However, if we examine these images, what can I share?
Antique lamps: Nellie collected antiques, with lamps being a favorite. She frequently gave them to her children and grandchildren. My mother received an amber Aladdin lamp, and my grandmother Freida a flowered hurricane lamp.
Sugar Cookies: Each grandchild that visited found a bowl of homemade sugar cookies sitting on the kitchen table. We also have her sugar cookie recipe that we use every year for Christmas.
Aprons: Whenever we would arrive for a visit, or when it was time to leave, she stood in the back door of her house, waving, and wearing her long kitchen apron.
Pistol: Since she lived alone, in the country, she always slept with a pistol under her pillow.
Abandoned School Buses: Nellie had an old school bus parked behind her small house. Even though storage space was limited, she insisted on collecting antiques. What was a collector to do? Find additional storage space of course: the old school bus did the trick!
Hollyhocks: She had a lovely stand of hollyhocks that grew every year along the back corner of her house. With those beautiful blossoms, she taught me how to make hollyhock dolls.
Once my board for Nellie took shape, I began thinking of others who had passed, and how their board might look if I concentrated on objects or imagery that reminded me of them. I then created boards for each grandparent who was already gone. As these boards became filled with memories, I wanted to share them with the family. What happened next secured my opinion of Pinterest as a valuable tool for memory collection.
Many of my family and friends were quickly joining Pinterest and creating boards of their own. When I learned of the "collaborative" feature for board development, I invited family members to the individual ancestor boards, encouraging them to pin things that reminded them of that particular ancestor. As new pins filled the boards, we quickly realized how fluid and unique memory could be. Each experience and relationship with an individual is unique to that person. We may experience the same event with the same group of people, but each participant's memory will retain different perceptions or elements. So, instead of just my memory representing the life of someone, our collaborative board was building a more robust and complete representation of the ancestor.
The second thing that caught my attention with this experiment was the level of engagement that took place. As we pinned, we started asking each other questions. "Why did you pin this?" The pinner was very quick to relate a small story or emotion about that object or image in relation to the ancestor. And just to be clear, those who were participating represented a wide variety of ages. I had older and younger relatives participating, and all were having a marvelous time, sharing their memories.
Beyond objects or sentimental images, I began posting images of family moments. Photographs that needed identification, or further context. As some of the older folks chimed in, the younger members of the family expressed interest in wanting to know more. Without much effort, memories were being shared and collected in a relaxed atmosphere that felt like a game. It was at this moment that I felt like a memory ninja.
I hadn't had to plan a big family reunion. It was not necessary to herd the family into a certain place or time. I merely had to create a virtual space and let them share based on images that crept into their psyche and retrieved a memory. Since Pinterest is usually viewed as a leisure activity, relatives could pin as much or as little as they liked, whenever they felt like it, and any time the mood or an image caught their attention. Many times, they were pinning to unrelated boards, just exploring images in Pinterest, when an image might trigger a memory, and they would quickly share that pin within the ancestor board.
Here are some memory ninja tips for using Pinterest with your own family:
When creating your own ancestor boards:
Boards can be created for living relatives or ancestors that have passed.
Boards can be public or private.
Boards can have an unlimited number of invited pinners or contributors.
Provide a rich description of the board to entice family members invited to pin.
One new feature includes a map element that lets you tell a story centered on a place: A great way to give younger generations a visual tour of ancestral places.
Private or 'Secret' boards are great for gathering memories in preparation for anniversaries, birthdays, or other milestones.
When pinning to an ancestor board:
Pin visually appealing images that are quick to catch attention.
Include memory snippets or content rich descriptions.
Pinterest allows you to upload your own images, for sharing or identification activities.
Include surnames and brief facts when uploading family images.
Don't forget to comment on others' memories as they pin to the board.
If someone's memory conflicts with your own, be respectful and remember this is a celebration of relationships, memories, and the unique nature of personal impact.
When a family milestone rolls around, such as anniversary, birthday, or death date, pin several images to that board as an act of remembrance. The increased pinning activity should appear on the other collaborators' newsfeed. This should inspire them to pin additional images with you.

If a loved one has recently passed, the pinning activity and memory sharing can serve as an aid to the healing process. However, emotions may be very fresh, and each pinner may not be ready to engage. Allow family members to pin when they are ready.

When trying to gather memories associated with the images, but no internet is available, try exporting a board to PDF format, and take the printout or tablet version with you! Great for visiting elderly relatives, or outside events – especially family reunions.
Remember: Pinning is a relaxing activity, and is usually done when work is over, or when time permits. Do not get impatient or become demanding concerning time spent in participation. Let them participate in their own time, and within their own parameters.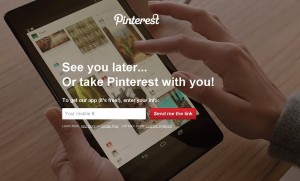 A final word:
Those who love Pinterest do so because they are visually inclined or creative individuals who react well to this type of platform. Not everyone values this visual social media tool, and sees it as a game or waste of time. However, do not underestimate the power of leisure or gaming activity when stimulating the brain. While many use Pinterest as a way to relax, the makers of Pinterest like to point out the useful nature of the boards. At the 2014 RootsTech conference, one of their representatives, Kevin Knight, presented a session on how to use Pinterest for family history. One thing he pointed out about Pinterest was the foundational concept of acting on what one visualizes. Developers hoped the images would cause users to "act". By clicking on an image, or sharing an image, or commenting on an image, users are engaging with each other and sharing experiences. What better audience to engage with in a creative manner than your own family? Give Pinterest a try, and become a memory ninja!
For more information, or to get started on your own Pinterest adventure, visit http://www.pinterest.com/. Accounts are FREE, and you may create an unlimited number of boards. Secret boards are still limited to six per user. Want to learn more about the basics of Pinterest? Please visit their wonderful help section: http://help.pinterest.com/en/guide/all-about-pinterest 
---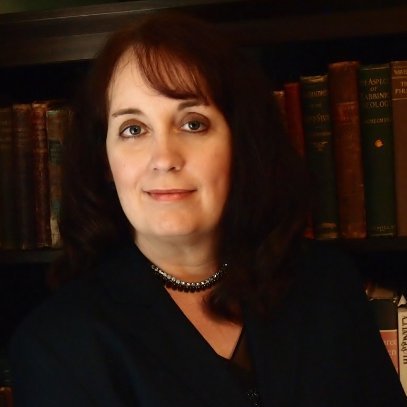 About the Author: Cheri Daniels is the Head of Reference Services for the Martin F. Schmidt Research Library and Editor of Kentucky Ancestors Online at the Kentucky Historical Society. She holds a B.A. in History and an M.S. in Library Science, both from the University of Kentucky. For over 25 years she has worked in various types of libraries, including 11 years at the University of Kentucky, and pursued her genealogical passion through her own research along the way. Other roles include: KLA Genealogy/Local History Round Table Chair, DAR Member, PR Director for the Harrison County Heritage Council, blogger at Journeys Past, Co-founder/President of Pastology, LLC, and speaker on the regional/national stage (NGS Conference: 2012/2014, NPR/WEKU: 2013, RootsTech Conference: 2014, Mysteries at the Museum/Travel Channel: 2014, WTVQ Kentucky History Treasures: 2014, 2016)
free sample merely need to keep in mind that the that nothing will vary.