When:
November 26, 2022 @ 2:00 pm – 4:00 pm
2022-11-26T14:00:00-05:00
2022-11-26T16:00:00-05:00
Where:
Zoom: Hosted by Kentucky Historical Society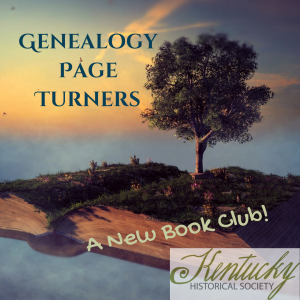 The Kentucky Historical Society has a new book club designed to help you keep your 2022 reading resolutions on-task! Over the course of 10 months (February – November), we will be meeting virtually to discuss Slavery's Descendants: Shared Legacies of Race & Reconciliation by Dionne Ford & Jill Strauss. The meetings for this title will take place via Zoom every 4th Saturday from 2-4pm EST. We may not fill the full 2 hours every month, but the sessions are FREE and designed to help us reflect on what we read, and how it relates to our research.
Pre-registration is required – but only once! Anyone who signs up will be sent the Zoom invitations monthly – so no need to re-register each month. Please click HERE to register, or click on the green "tickets" or "register" button above. **NOTE** In order to provide a safe space for open dialogue, these sessions will NOT be recorded.
2022 Reading Schedule
February: Forward, Introduction, Chapters 1 – 2
March: Chapters 3 – 4
April: Chapters 5 – 6
May: Chapters 7 – 9
June: Chapters 10 – 12
July: Chapters 13 – 14
August: Chapters 15 – 16
September: Chapters 17 – 18
October: Chapters 19 – 21
November: Chapters 22 – 24 + Afterword
The Genealogy Page Turners will be covering a few different titles – so just register once for the titles in which you wish to participate. Be watching Kentucky Ancestors Online for additional title selections. Please contact khsrefdesk@ky.gov or 502-782-8080 for any questions about this program.