Discovery Center Taking Shape
If you've been putting off a research trip – now is the time to get on the road and come see us in the library! This summer the library made some significant changes to enhance your research experience:
New digital microfilm readers!
Yes – that's right – 2 brand new ScanPro 3000 digital readers that allow you to manipulate and clean up the images as you view them – but also permits digital capture to a flashdrive. Bring along your flashdrive/thumbdrive to save the images you want to keep. Have no fear – we have kept a couple of the older readers for those who prefer the traditional viewing/printing.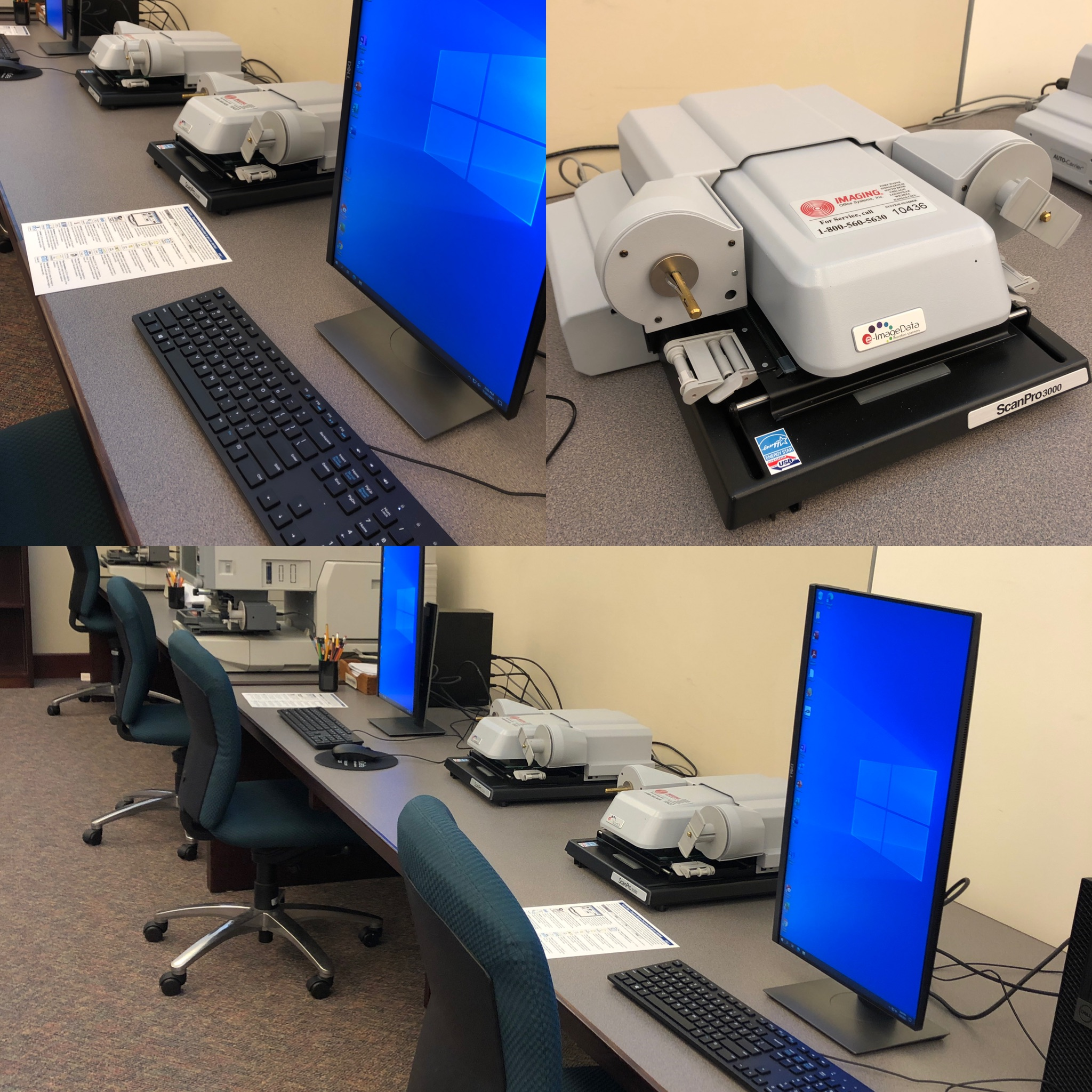 Dual monitors and flashdrive/thumbdrive capabilities on ALL of our public PCs!
As you access Ancestry.com, Fold3, Family Search (Affiliate images), Louisville Courier Journal, or American Periodicals from our public computers, you can spread out the images into two monitors and save your discoveries to your personal usb drives.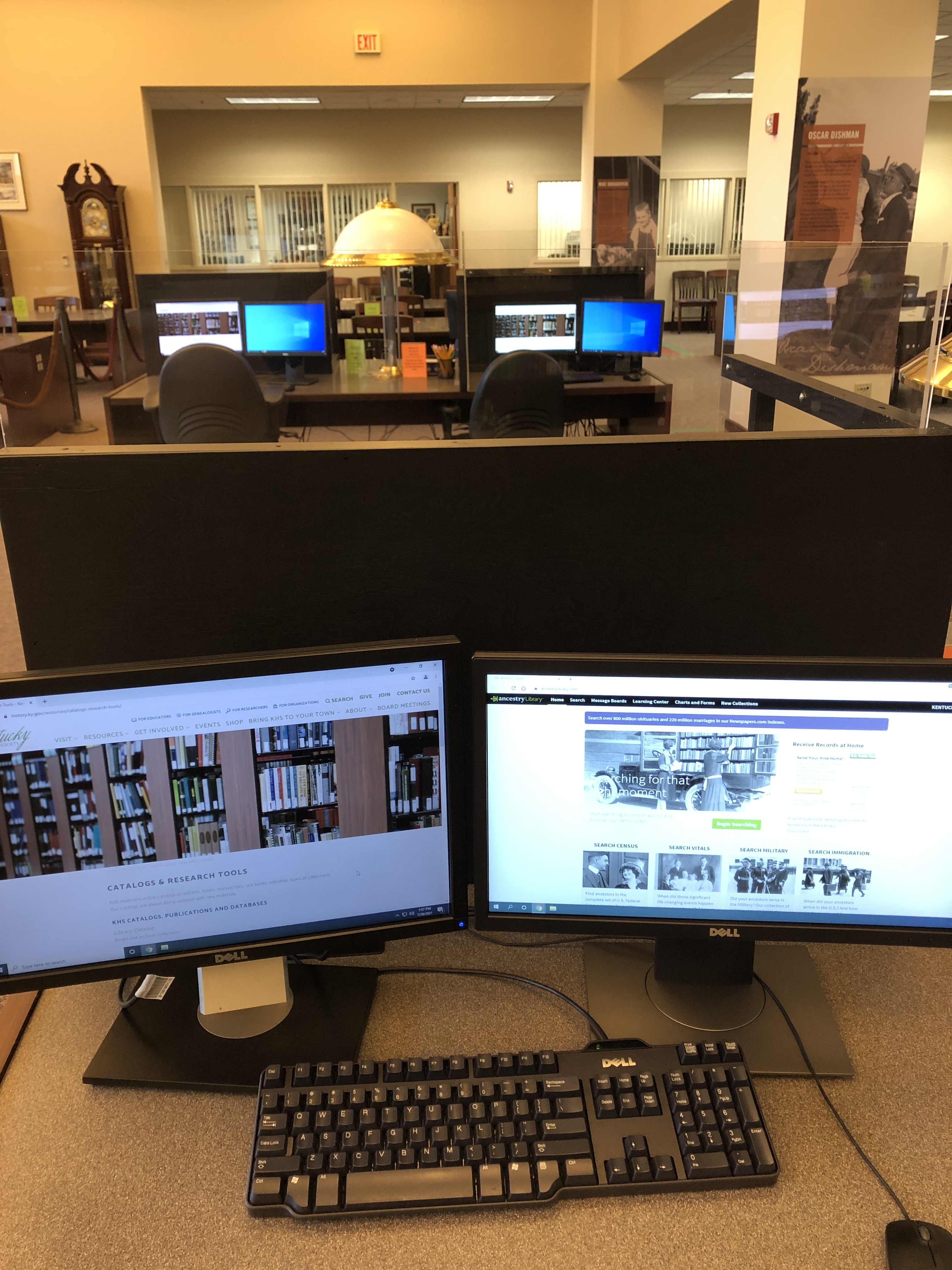 A new Bookeye Overhead Scanner has arrived!
This new piece of equipment will be mainly used in the digital archives department, but it allows us to scan larger and fragile items for you – such as family trees, Bibles, and maps. 
And BTW – If you are missing the map drawers – we've moved them into the General Stacks area. Be sure to pay us a visit to discover YOUR Kentucky Ancestors! We're open Wednesday through Saturday, 10-5.