Last week, the KHS Special Collections and Library team traveled to Winchester to host another Piecing Together History Event – hoping to connect photographs back to a community. The Studio Negatives Collection of photographer William B. Ogden consists of over 10,000 images. As a local photographer who traveled the region, capturing the special moments and faces during the first half of the 20th century, Ogden was a big part of this community. Some of the images he captured include: school groups and events, agriculture, businesses, portraits, sporting events, and civic organizations. Naturally, the images, places, faces, and events provide a significant number of mysteries. Luckily, there is still ample opportunity for people to help.
William B. Ogden (1900-1994), was born in Winchester Ky. to William Thomas and Maggie Redmon Ogden. In his early years he served as telegraph manager for Western Union, and telegraph operator for the Associated Press in Florida. After attending UK and the Effingham School, he opened his first studio in Winchester's Brown-Proctor Hotel, in 1920. He served in the Army Reserves during WWII and later moved his studio to his home on Mt. Sterling Road, where he enjoyed farming and breeding Percheron horses. From 1950-1980, he also ran the Ogden Galleries on South Main Street. Ogden served as a member of the Kiwanis Club and a choir member of the First Baptist Church.
During our event last Wednesday, more than 70 community members attended to help us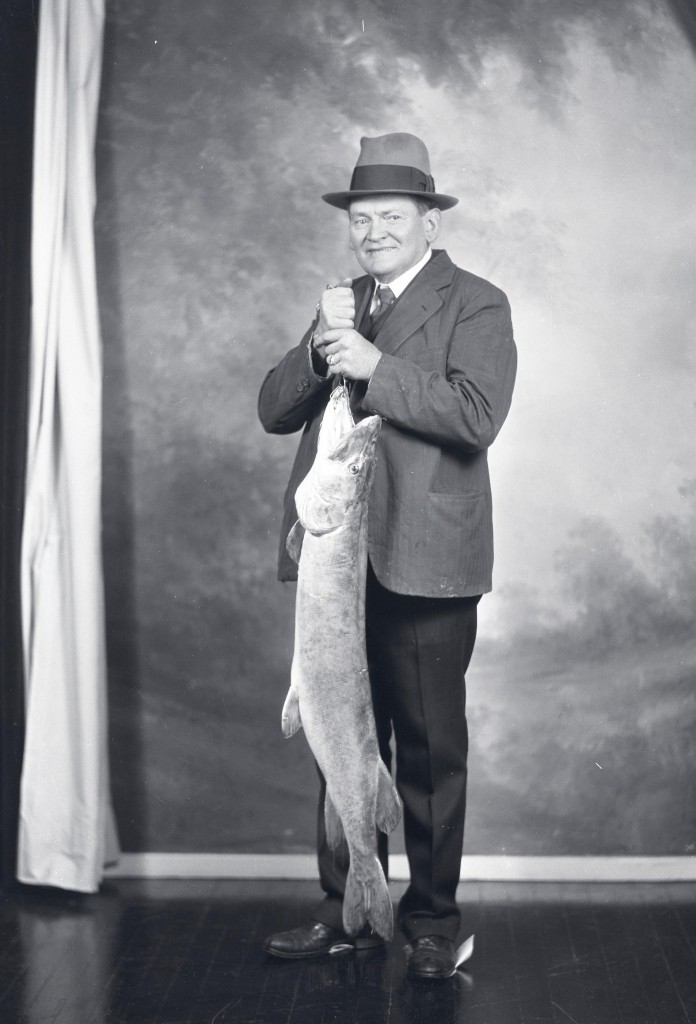 fill in some blanks. Out of the 10,000 images, KHS brought print outs and slideshows of 500. The amount of information gathered Wednesday was remarkable, and we are still trying to add the new information to the digital images online. However, we still need your help! Each of the 500 images has been digitized and added to our Digital Images Catalog. This catalog can be accessed for free at kyhistory.com, and by searching for "Ogden" or by clicking on the "William B. Ogden Studio Negatives" link on the main page, you can browse all of the images. If you can identify anything within the images, or provide additional information, please leave a comment in the box at the bottom of each image's page.
The range of Odgen's photographs expand beyond Winchester into neighboring counties, which is why we will be hosting additional Piecing Together History Events in the coming months. Be on the look out for announcements concerning upcoming event dates in your area! If you would like to see one of our events in action, just watch this wonderful video below produced by the Winchester Sun Newspaper!
Ogden photo collection ID's – The Winchester Sun: Local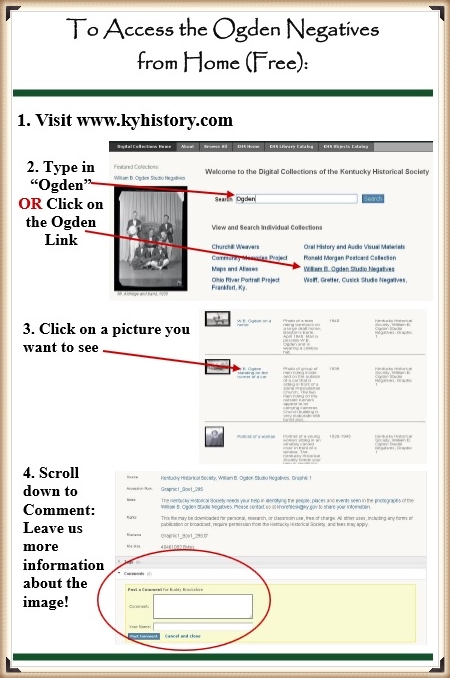 free sample just need to keep in mind that the that nothing desire transform.