Kentucky genealogists have a tremendous resource available to them in the form of the Ronald Morgan Kentucky Postcard Collection.  Anyone wanting to research the landscape their ancestors walked through can search through thousands of digitized images of Kentucky towns, places and subjects.
Searching the Library Catalog
There are two ways to access the collection.  The first is to use the main library catalog which will allow you to search by place name, county and subject.  This type of search will bring up all collections that link to the search term used.  If you type in Paducah the result will be over three hundred records, including books, magazines, manuscript collections, images and oral histories.
If you are primarily interested in images, adding that word (images) as a search term will focus your search on collections that contain pictures. Thus a search on "Paducah images" returned a list of heavily illustrated books and several records for the Ronald Morgan Collection.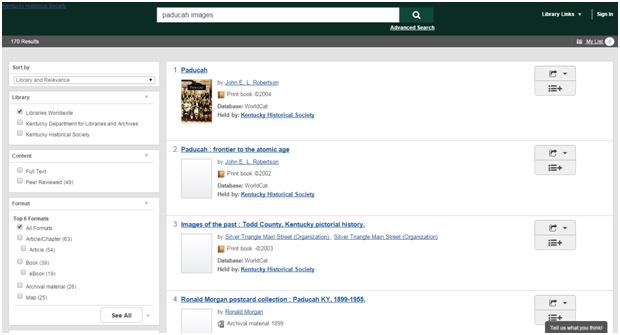 The catalog record for the Morgan Collection items give a brief description of the Paducah images and under "Availability" at the bottom of the record is a link to the inventory or finding aid for that search term, showing the entire listing for that term as well as the images digitized to date.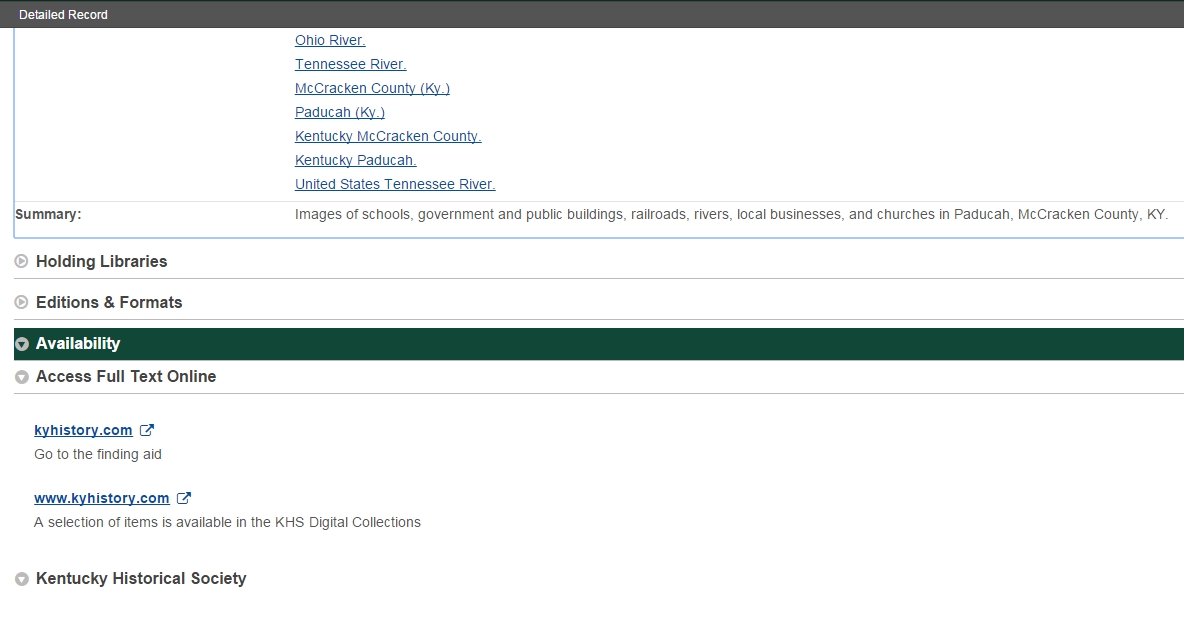 If you click on the link to the Finding Aid, this will take you to the record in the Digital Collection.  Bear in mind that for efficiency's sake, towns were grouped by letter, so Paducah is grouped with all towns starting with "P."
You will need to scroll down through the inventory to reach Paducah.  This is an inventory of every item in the Morgan Collection filed under Paducah.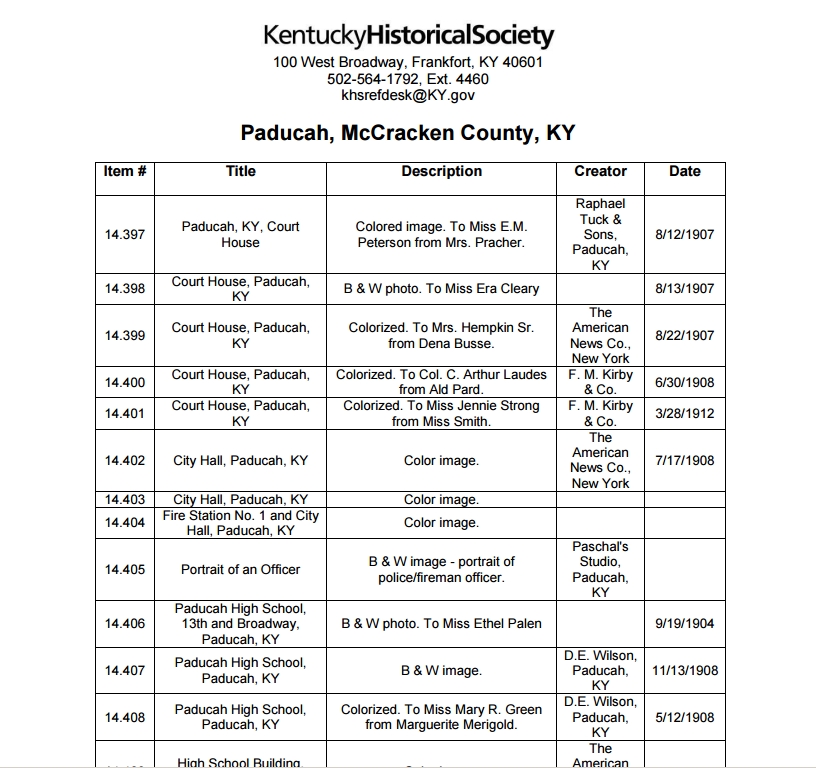 Searching the Digital Collection
Researchers can also go directly to the Digital Collection.  From here one can choose to search the entire collection or one can choose to focus the search within the Morgan Collection.  As in the library catalog search, the broader search will result in a mixture of types and formats.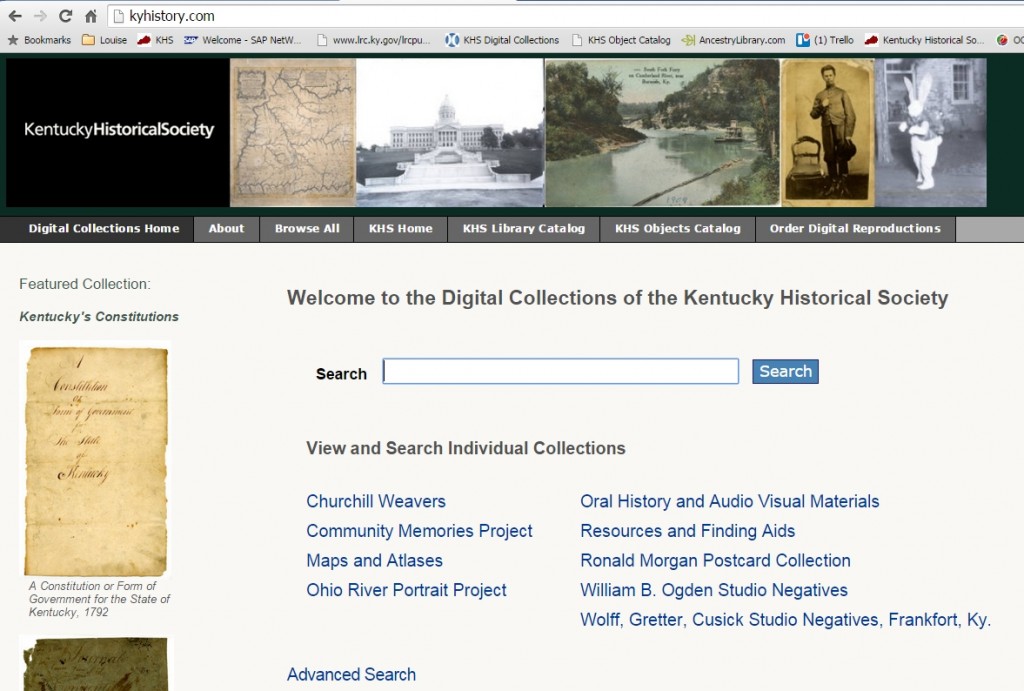 As you can see from the Results list, there are manuscript collections, oral histories and printed works, as well as postcards.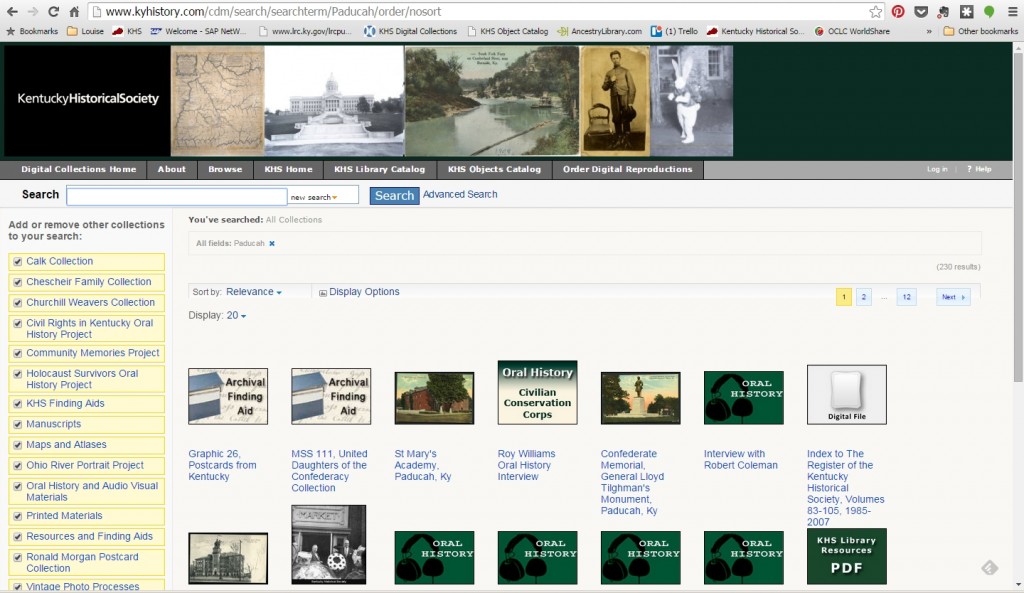 Searching the Morgan Collection through the Morgan launch page will result in just finding postcards.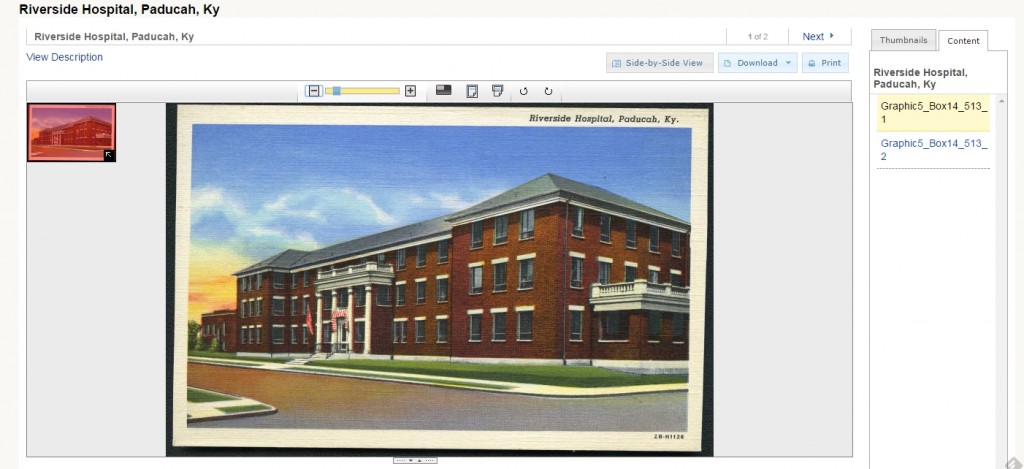 The Morgan Collection contains over 11,000 postcards.  The finding aid contains an item listing of all the postcards but only a selection have been digitized.  Every town in the collection is represented by at least one postcard, and townscapes, iconic buildings and street scenes were the first priority.
Whether you enter by way of the catalog, or directly through the Digital Collection, we hope you will enjoy exploring Kentucky through the eyes of the Morgan Postcard Collection.
free sample just need to bear in mind that the that nothing will alter.