By: Cheri Daniels, MSLS, KHS Head of Reference Services
When researching families, we often encounter multiple stories as we dig deeper into the lives of individuals. For those who lived prior to the Civil War, the stories can include an extra layer, and extend into the lives of enslaved families. Although it is widely known that researching the lives of enslaved individuals is an extremely challenging task due to the limited number of records documenting their life, it is nonetheless vitally important to make the extra effort. The results can be highly rewarding, and can, in fact, give names back to those unknown ancestors who have family desperately searching for any clue to break through a brick wall.
While researching the family history mysteries of the 2017 Town Hall event, we encountered a court case that told a very sad story about an enslaved woman and her children. The details of this story stretch back to the early years of the Commonwealth, and begin with the Masters family.
Ironically, I cannot tell you a lot about the Masters family as our research did not go in that direction. What I can tell you begins with a Mason County lawsuit involving the estate of the now deceased family matriarch, Mary 'Mills' – different surname due to a second marriage. By 1804, several of her surviving children have filed a law suit against one of Mary's sons-in-law: George Mefford. George is married to Mary's daughter, Malinda. According to the case, Mary owned about 5 enslaved individuals: Mary, mother of Dany, Delily (Delilah), Drusilla, and an unnamed older boy. When Mary Masters Mills died, the slaves were taken by two of her sons-in-law. George took Mary, Dany, Delily, and Drusilla. Another son-in-law, Thomas McGinnis or McGennis took the oldest boy – unnamed in the case.
The law suit was filed by Mary Masters Mills' son, Nathan Masters, and two other sons-in-law, John and Jeremiah Riggs. They argued that the enslaved family was the property of the Masters family, and therefore, should have been equally divided among all of Mary Masters Mills' children. Since the slaves were not equally divided, these men wanted to be paid the equal value of the slaves if George Mefford was going to keep them. To appease the suit, George agrees to pay the men their equal share of the slaves' assessed value.
Since Thomas owned Mary's oldest son, this was perceived to be his fair share of the five being assessed. George then continued to own Mary and her children for the rest of his life, which wasn't very long. By 1814, George Mefford, of Mason County, had passed away.
When George senior dies in 1814, he does so intestate, meaning, without a will, and leaving his family to handle his estate. Out of his 13 surviving children, two sons rose to the forefront to take charge of running the farms, and maintaining order: John and George Jr. As the years passed, their mother, Malinda, married another man (Ennis Duncan) in 1816, and the Mefford sons continued coordination of the slave and land parcel rentals necessary for consistent income via their father's estate.
With the rental of the enslaved family, we learn more about the family's condition. Mary is getting older, and two of her children are labeled as "sickly", leaving only one of Mary's children, Drusilla, as a viable rental. This arrangement, bringing in a limited amount of income from only one slave was not contested by the other Mefford heirs. In 1827, Samuel, Thomas, and Joshua all sell their interest in the slaves to their brother John. At that time, the amount one brother received was in the neighborhood of $35.00. 
By 1832, George Jr. dies, also without a will, and John takes full control of handling Father George's remaining interests. George's wife, Nancy, appears on the tax records as paying for large amounts of land in Washington (present day Old Washington), while their brother John pays for large parcels in Limestone (Maysville.)
It is during the next several years that many family members make their way elsewhere. While John is handling the holdings of their deceased Father, brothers Andrew, Nathan, and Caleb all relocate to Missouri: Still in contact with their siblings, but attempting to make a new start for their families, following in the family footsteps of westward migration. Two of the other brothers, Thomas and Joshua, head north, across the Ohio River to Brown County Ohio. Most of the daughters marry local men, settling in Mason County or in nearby Greenup County.
In 1839, a law suit is filed against George Jr's estate and brother John Mefford. The remaining siblings have alleged that their Father George Sr.'s estate should have been equally divided among them. Since it was not, at the very least, they should have received portions of the rental income generated through slave labor and the land parcels.
In response to the allegations, John produces testimony listing all of the Mefford children, and rightful heirs of George Sr. He then provides an account of the income generated through slave labor from 1815 through the 1840s. John also provides testimony that details the lives of the enslaved family that has been with the Mefford family for several decades. Putting together the 1804 case in line with the 1839 case, a life story emerges of Mary and three of her children. John notes that Mary becomes infirm in her old age, suffering from Rheumatism. Due to this condition, John does not hire her out for extra work. With her name being listed in George Jr's estate inventory, but not her children, we assume she is living with George's widow, Nancy.
John then reports on Mary's children: Drusilla survives to adulthood and is very healthy. The other two children survived to adulthood, but were sick often and later died in the early 1820s. Delila dies of consumption, and David (Dany) of an unnamed illness. Drusilla was John's most valuable slave and he proceeded to rent her out for work, every other year or so, "to the highest bidder."
In his testimony, he notes that Drusilla is only rented out every other year because each time she is rented out she becomes pregnant, and gives birth to another child. With each birth, she is required to stay home to recover from the birth and take care of her infant. By the time of the case testimony, Drusilla has given birth to Drusilla, Jackson, and David, plus potentially others based on the number of pregnancies mentioned in the testimony.

The lawsuit took many years to resolve. A judge finally declared that the heirs could not agree on an equal distribution of the income generated by slave and land parcel rentals. Therefore, he ordered that the slaves be sold on New Year's Day, 1846, in the courthouse square of Old Washington. The same courthouse square that Harriet Beecher Stowe witnessed her first slave auction a few years earlier.
So, what happened to Mary, Drusilla, and her children? We can only surmise the worst scenario. We have no record of the sale, and therefore, no trail for this family. Did any of the Mefford family step forward to purchase this family that had remained intact for decades among the Mefford family? Perhaps, but if John was not willing to settle the case by paying off the rest of his siblings, I'm going to guess that he did not have the means to purchase them once they went to auction. Perhaps one of the other Mefford family stepped forward to purchase one or more, but even in that scenario, they probably did not have the means to purchase all of them, resulting in a separation of mothers and children.
As heartbreaking as this story is, with a cliffhanger ending, you might wonder why we would bother telling it at all. The striking part of this story is the commonality it has with other stories about enslaved families. Many descendants of these families encounter just this type of cliffhanger ending. Once they reach the Civil War, and slavery, it is tremendously difficult to trace their lineage further. When reading the details of this court case, the names that emerge demand being spoken once more. Despite the fact that we cannot currently connect to descendants, saying the names out loud, for the first time in possibly over 170 years, is a gift we can give back to those searching for family. When encountering the names of the enslaved, we have a genealogical duty to share those names with others in the hopes of helping someone in their research.
If you have any further information about this family and their descendants, please consider writing the rest of this story. If you are searching for enslaved ancestors in this part of Kentucky or southern Ohio, be on the look-out for connections to the following surnames: Masters, Mills, Mefford, Riggs, McGinnis (McGennis), Duncan, Schofield, Warren, Bell, Blair, or Evans.   
---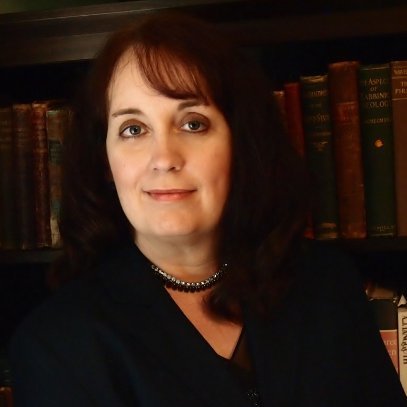 About the Author: Cheri Daniels is the Head of Reference Services for the Martin F. Schmidt Research Library and Editor of Kentucky Ancestors Online at the Kentucky Historical Society. She holds a B.A. in History and an M.S. in Library Science, both from the University of Kentucky. For over 20 years she has worked in various types of libraries, including 11 years at the University of Kentucky, and 6+ years at KHS. She is also a contributing author to the forthcoming book from McFarland Publishers: Genealogy and the Librarian (2018) Other roles include: KLA Genealogy/Local History Round Table Chair, DAR Member, blogger at Genealogy Literacy, Journeys Past, Co-founder/President of Pastology, LLC, and speaker on the regional/national stage (FGS: 2017, NGS: 2012/2014, RootsTech: 2014, Mysteries at the Museum: 2014, WTVQ Kentucky History Treasures: 2014, 2016)
---
Bibliography:
State of Kentucky, Mason County Circuit Court Records, 1818-1856. Case Files: 4867, 16184, 12330, 17939, 16635, 18105. Kentucky Department for Libraries and Archives, Frankfort, KY.
"Mason County, Kentucky Court and Other Records, George Mefford Patriot." Kentucky Ancestors. Frankfort, KY: Kentucky Historical Society, July, 1966, pg. 2-4.
"Mary and children of estate of Mary Mills", Slavery in Mason County, Kentucky: A Century of Records, 1788-1888. Volume 1. National Underground Railroad Museum, INC. Maysville, KY. pg.229.
Winters-Ibrihim, Rachelle. Newspaper Excerpts from The Maysville Eagle, 1827-1847. Heritage Books: Westminster, MD, 2007. Pg. 110.