By: Cheri Daniels, KAO Editor & KHS Head of Reference Services
One of the most underutilized resources we have here in the library is the Draper Manuscripts Collection on Microfilm. The primary strength of the Draper Collection lies in its early settlement information, specifically on the individual level. When Lyman Copeland Draper was born in 1815, he grew up around those who had settled the new western territories, and who had fought in the American Revolution or the War of 1812. These stories of bravery and hardships were enough to impress any youngster, but Draper was very influenced by these stories and realized the importance of the information being related. Much of what he was being told was coming from eyewitnesses who had lived during the pioneer era, or who were only one generation removed. When Draper became an adult, he set to work documenting everything he could from those who would share their experiences. His original goal was to comb through the collection and then write a comprehensive history of these settlement efforts. Unfortunately, he ran out of time to produce a final product and his research collection was kept by the Wisconsin Historical Society who continues to preserve the originals today. As a way of sharing this extensive collection of U.S. History, WHS microfilmed it in its entirety and KHS purchased a copy of that series years ago for our patrons.  
Here are a few statistics about the collection to better explain the scope of Draper's gathered information:
• Time frame of material covered: 1740s-1812 (consisting of interviews of those who lived through this time)
• Area covered: 21 states east of the Mississippi + Iowa, Missouri, and parts of Canada. Several portions are labeled as Kentucky interviews or connected to Kentucky settlers.
• Mostly interviews and collected snippets of information about this time, but also transcribed documents and 575 early maps. Sometimes Draper wrote small notes about a story and later filed this in the area he felt it belonged.
• Genealogy: During interviews, Draper also tried to glean family information from the interviewee – asking them about their parents, grandparents, dates of settlement, previous residence, etc.
• Totals 491 volumes, divided into 50 series. These series volumes are arranged by letters A-ZZ (leaving out I and II to avoid confusion.)
How to find out if your family or subject has been included in Draper's Collection:
•Indexes are key – you will have to look at ALL of the various indexes available to find out if your ancestor might have been included in the collection. 
•Index #1 (at KHS): Guide to Draper Manuscripts by Josephine L. Harper contains 3 indexes divided into categories: General, Revolutionary Pensions, Additional Personal Data – your ancestor might be found in ANY of these!
•Index #2 (at KHS): Calendar Series Guides (6 volumes) consist of brief summaries of entries, including names that should be found in the originals. EACH volume has an index in the back. 
•Index #3 (at KHS): Large Print Copies of some of the microfilm documents are housed in the Reference Section with indexes at the beginning. These copies were printed and bound by the Wisconsin Historical Society, with indexes made by KHS staff years ago, and placed inside the front cover. These are no match for the original copies on microfilm, but they do provide another index to search.
•If your research is more military focused, there are some older Documentaries that were compiled and published, such as: Dunmore's War, Revolution on the Upper Ohio, Frontier Defense on the Upper Ohio, Frontier Advance on the Upper Ohio. KHS owns these titles, but some may be housed in the Rare Books section and would require a call slip for retrieval.
• Once you find the series entry you need and are ready to pull the microfilm, the Draper Collection can be found in microfilm call number 81-0001 – 81-0133.
•Google an individual's name or family name with the term: "Draper Manuscripts"
When using the Calendar Series, the entries will look something like this:
32CC94: Christopher Columbus Graham: Louisville, KY. Letter to Lyman C. Draper. Acknowledges letter and book sent to the Crab Orchard; has lived in Louisville for two years….was born in Indian fort in 1787.
17CC26-27: John D. Shane: Interview with Benjamin Jones, Georgetown KY. Born in 1799; son of James and Rachel Bell Jones; his father and uncle, James Bell were spies; location of Cobb's Station; Samuel Spence killed by Indians.
31CC117: William Brown: Sept. 5, 1818, Cynthiana, KY. Letter to Adam Beatty, near Washington, Mason County. The advisability of Beatty's becoming a candidate for United States Senate; thinks William Hall would support him.
Just how do you read the above designation to find the original entries? Remember this formula: Volume Number, Series, Page Number. For example, 17CC26-27 would translate as: Volume 17 of Series CC in pages 26-27. 
Citing Your Sources:
Once you find something to use in your research, citing Draper can be tricky. The following rule of thumb comes from the Guide to Draper Manuscripts: Document Title, Collection, Series Number & Name, Volume & Page, Microfilm Edition, Repository.
Example: McKee to John Johnson, April 24, 1785 in Lyman C. Draper Manuscript Collection 23 U 22, (microfilm edition, 1949), State Historical Society of Wisconsin.
As an alternative, in Evidence Explained, Elizabeth Shown Mills cites Draper as: Document Title, Series Number & Name, Location Within Series (vol./page), Collection (Draper Manuscripts), Repository, Repository Location. 
Example: "Muster Roll of Captain [Joseph] Martin's Company of Pittsylvania Militia in 1774," Series XX, Tennessee Papers, vol. 1, p. 6; Draper Manuscripts, Wisconsin Historical Society, Madison.
One Story, Three Versions:
To give you an example of what can be found in the Draper Collection, the images below give slightly differing accounts of the same incident. Some the varying points found include incident details, names of the individuals involved, and what happened to those after the incident. Also, EACH account here was found in a DIFFERENT INDEX within the Calendar Series volumes. 
For those of you researching the early settlement period of Kentucky, or indeed the newly opened western territories, the Draper Collection should be a regular resource in your check-list. Again, success is dependent upon your being thorough in your index searching – ALL of the indexes. For additional information about the Draper Manuscript Collection, please visit the Wisconsin Historical Society website: About the Draper Manuscript Collection. Another great resource out there, produced by the Saint Louise County Library, is a pdf handout that explores the collection and how to find pertinent entries – including a flow chart for following the indexes back to an entry. The only thing to note about this handout is that some of the indexes mentioned are not available at KHS. When visiting the library, most of the indexes mentioned will be in the Microfilm room, with the exception of the selected print copies that are housed in the reference area within the main reading room.
---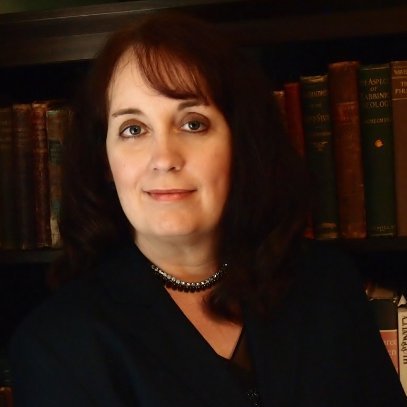 About the Author: Cheri Daniels is the Head of Reference Services for the Martin F. Schmidt Research Library and Editor of Kentucky Ancestors Online at the Kentucky Historical Society. She holds a B.A. in History and an M.S. in Library Science, both from the University of Kentucky. For over 20 years she has worked in various types of libraries, including 11 years at the University of Kentucky, and pursued her genealogical passion through her own research along the way. Other roles include: KLA Genealogy/Local History Round Table Chair, DAR Member, PR Director for the Harrison County Heritage Council, blogger atJourneys Past, Co-founder/President of Pastology, LLC, and speaker on the regional/national stage (NGS: 2012/2014, RootsTech: 2014, Mysteries at the Museum: 2014, WTVQ Kentucky History Treasures: 2014, 2016)