"15 Good Reasons" to Remember the Jones' Kentucky Home Restaurant
Update: History Mystery Solved!
By: Mary Annette (Jones) Wimsatt
This story begins with three brothers, Robert, Tucker and Harry Hagan and William Edward "Bill" Jones who opened the first commercial dairy in Nelson County 1945: H and J Dairy.  Prior to that time, all had run dairy farms and had bottled and delivered milk to their individual customers.  The main customers for this new dairy were the area schools.  Around 1954, Dean's Milk began bidding on the school contract and with such stiff competition, the owners of the dairy knew it could no longer support four families.  That night Bill and Wyanda Jones talked it over and decided that, with a motel being built across the street from their home, it made sense for them to use  some of their property to build a restaurant.  Bill went back to his partners and said there was no need to draw straws, they could buy him out.  (The brothers bought out Bill and their brother Robert, changing the name to Hagan's Dairy.)
Bill and Wyanda's home was located in Bardstown on  West Stephen Foster Avenue, three blocks west of the Nelson County Court House in the town square.  It consisted of about 5 acres.  To have a restaurant, the property had to have a zoning change, this was approved the same night and at almost the same time as their 12th child, John Thomas "Jack," was born.
There was a professional builder, Marion Hatfield, but Bill served as contractor and the Jones family did as much of the work as they could.  They purchased a soda fountain from the restaurant that was part of the movie theater in Elizabethtown, which was closing.  This had to be cleaned with a strong disinfectant.  (The Jones' oldest child, remembers she was happy when her hands broke out because of an allergic reaction to the disinfectant, as this meant she did not have to scrub all those little parts anymore.)  The family laid all the tile and the youngest children had the job of sitting on that piece of tile that just wasn't sticking. Everyone worked!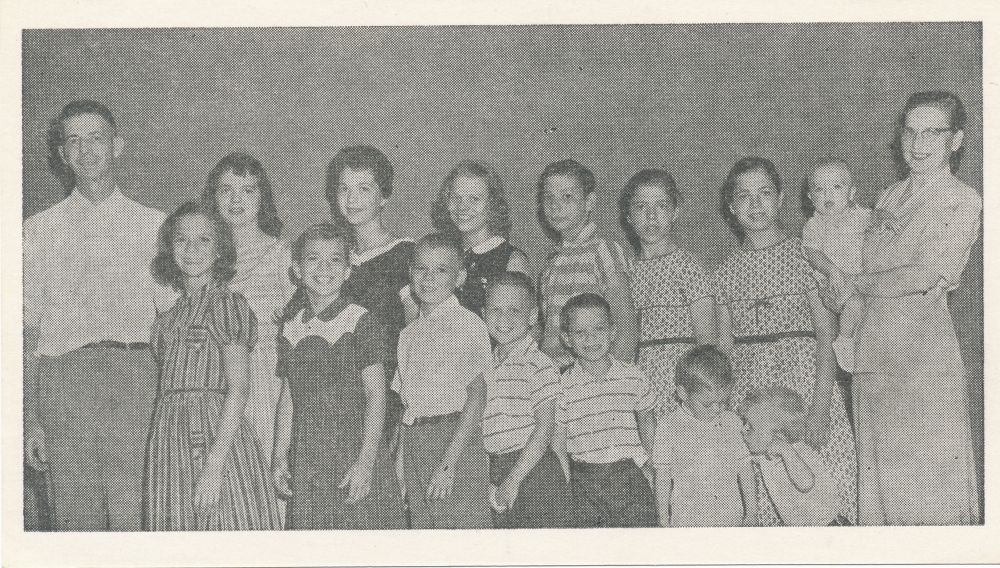 Wyanda had always had a picture made of each child when they were about nine months, although the twins were older because of World War II when film was rationed or not available.  She got the idea of using these pictures and the motto:  12 good reasons for eating at Jones', a motto that eventually grew into 15 good reasons.  These baby pictures were placed on the wall of the restaurant with the motto above.  This led to a picture postcard showing Bill, Wyanda and their children, with a new postcard after the birth of each child.  The motto must have really caught on because they once received a letter addressed only to "Fifteen Good Reasons, Kentucky".  Today these postcards can now be found on eBay.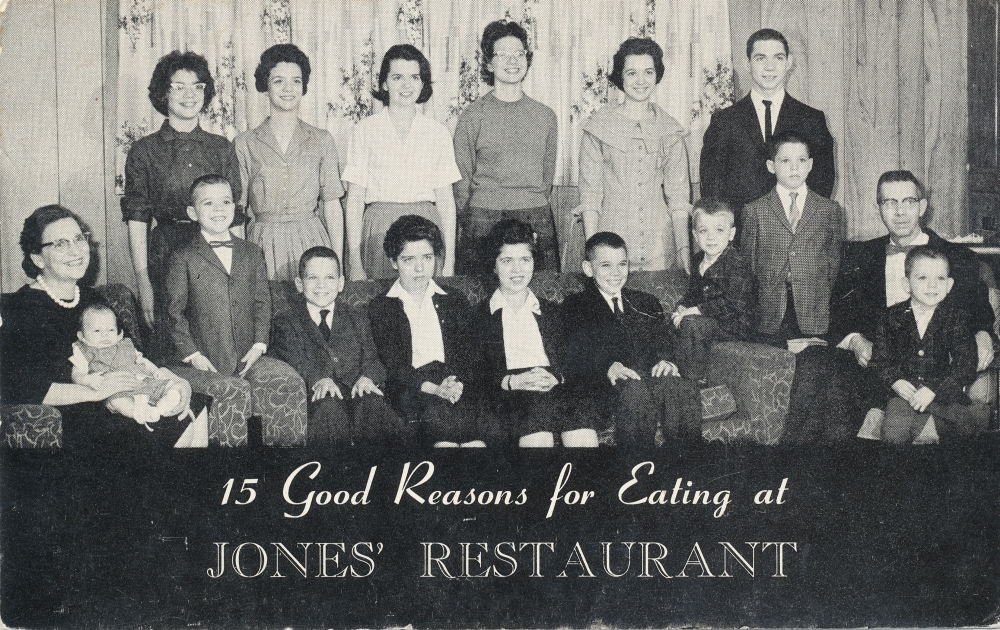 Jones' Kentucky Home Restaurant opened in 1955.  The outside sign had not yet arrived but it was thought a slow start might be good as it would give time to work out the kinks.  That was not to be, the doors opened and the restaurant filled completely with a line waiting at the door.  Bill joked that maybe they should cancel the sign.  They added on to the restaurant five times in the next five years.  The restaurant was open from 6:00 am to 9:00 pm 364 days a year.  It was closed on Christmas day.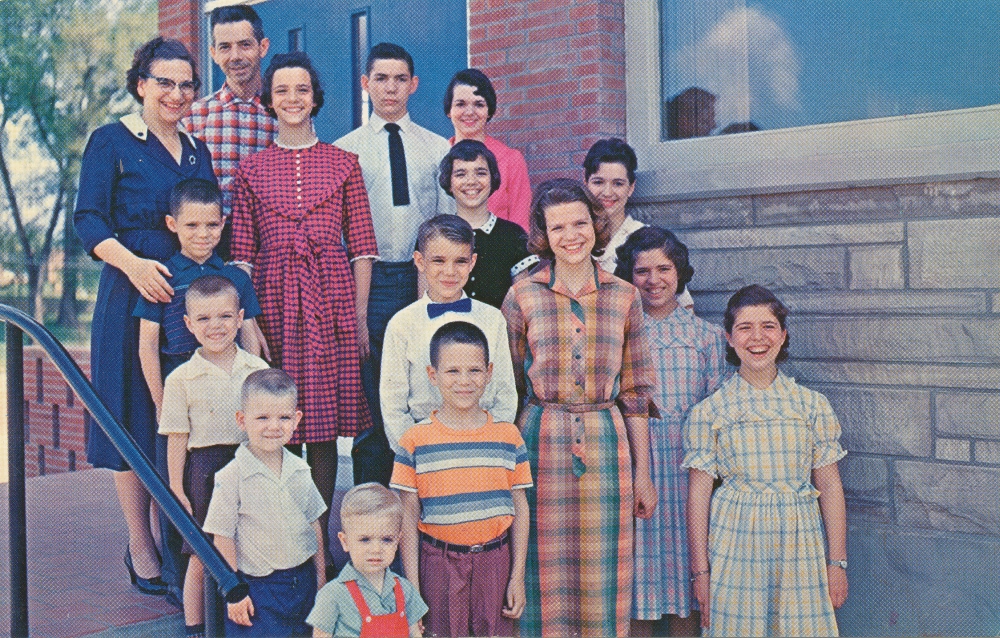 Willie Lee Hickman was the first cook and the much loved employee who worked at the restaurant the longest.   Nita Howell was the first waitress hired and she helped Wyanda train the children and other employees before opening day.  Though the restaurant provided employment to many who made food service their career, it also employed many high school and college students trying to get extra money for school, etc.  As for the Jones children, it helped keep them a close knit family who had a basic understanding of economics and  business and who knew the value of hard work.
When Bill and Wyanda retired in 1974, their oldest son Bill and his brother Frank took over the restaurant.  Later, son Jack and his wife Lisa ran the restaurant and then Bill and Wyanda's daughter Marie took on the job.  The restaurant closed in 1985 and was converted into apartments.
About the Author: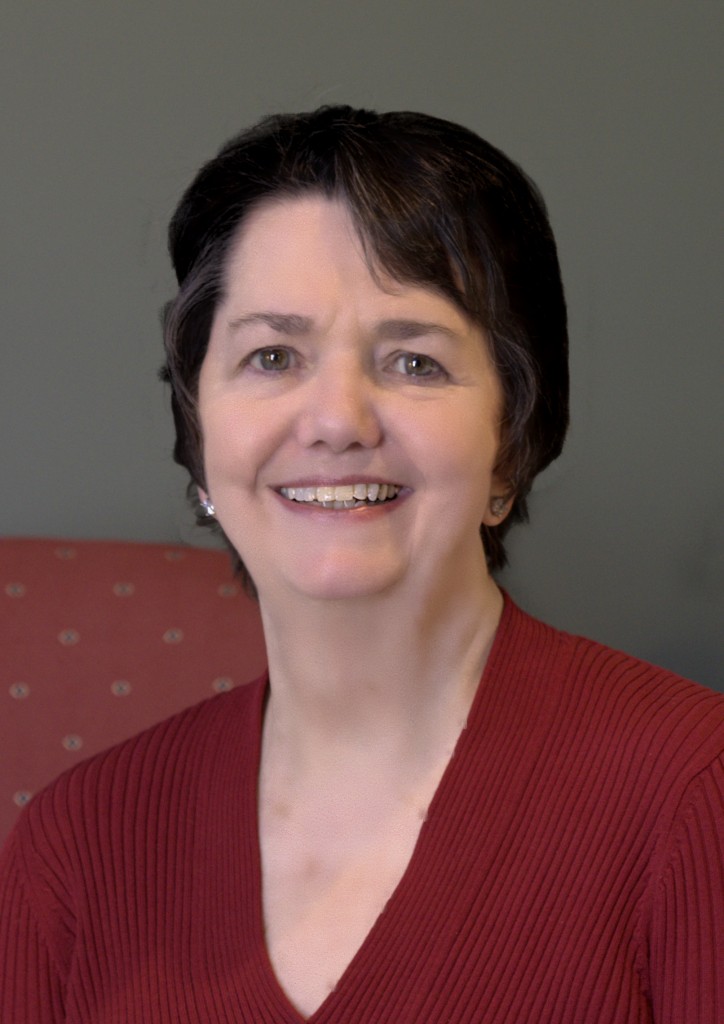 My name is Mary Annette (Jones) Wimsatt and I am the oldest of the 15 Jones children.  When I was 13 and 14 I worked in the soda fountain at H and J Dairy.  Before that, I did baby sitting and helped with a children's dance class, in exchange for getting free lessons.  Before the restaurant opened, the family had horses and ponies that we showed at county fairs and once at the state fair.  When I was 15 my parents opened Jones' Kentucky Home Restaurant and I worked there until I started college.  Although, like my 6 sisters and 8 brothers, I did everything from washing dishes to running the small gift shop, though my main job through the years was that of waitress.  We were paid for our work with half of the money going into our education fund.  Tips were a much appreciated bonus.
I attended Nazareth College (now Catherine Spalding University) and received my B. S. in Home Economics Education and my rank 1 in the same area from the University of Kentucky.  My work experience gave me a basic knowledge of business and finance and I was able to bypass one economics class.  After teaching one year at Bishop Ready High School in Columbus, Ohio, I was offered a position as Home Economist with Salt River RECC in Bardstown.  Mr. Broaddus, who did the hiring, was of the opinion that "Jones' know how to work."   This job brought me back to my hometown where I met and married Bev R. Wimsatt.  Shortly after we married, we were offered a job managing the General Nelson Motel.  My husband kept his position with Jim Beam Brands and together we worked to manage the motel which was partially and then completely owned by my parents.  The motel was adjacent to the restaurant and we were there for 6 1/2 years.  As my children, Lisa and Steve, were now of school age, I went back into teaching at Bardstown High School, retiring in 1996.
Editor's Note:
We first heard about the Jones Family when they were featured in an October History Mystery. To view more images from KHS' collection of the Jones' Kentucky Home Restaurant images, as collected by Ronald Morgan, click here.
free sample just need to think that the that nil want revise.