Whether you are an armchair traveler or  you just like to know what you're are getting into before you get there, libraries are excellent resources for exploration. And the Martin F. Schmidt Research Library of the Kentucky Historical Society has collections galore for you to explore, whether you want Nature, Architecture, Main Street, Tourist Attractions or Historic Sites.
What better way to explore than to see what sites across the state have attracted people for the past 100 years to visit and comment upon?  The Ronald Morgan Postcard Collection contains over 11,000 Kentucky-related postcards dating from the late 1890's to the present.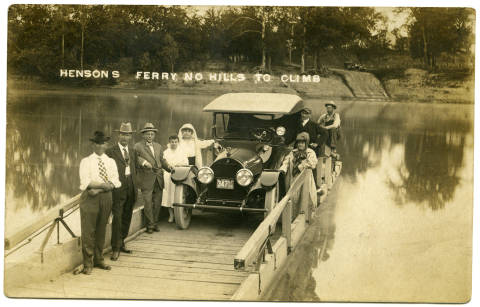 We believe this to be the second largest collection of Kentucky postcards in the United States!  It presents the explorer with a remarkable pictorial history of life in Kentucky during the 20th century.
Perhaps some of these Kentucky towns, locales, businesses, churches, cemeteries, and universities will inspire you to actually visit the real thing. Or perhaps you will be intrigued by images of Kentucky's rich landscape of agriculture, industry, natural resources and formations, waterways, recreation, and numerous other aspects of life in Kentucky.
With a direct link from our digital collections, you can wander the state by county or topic and explore the Unlimited possibilities @YourLibrary during National Library Week.
free sample merely need to remember that the that nothing wish transform.